First published:
31/01/2019
Mental health and Money Advice responds to Goverment's proposed Breathing Space scheme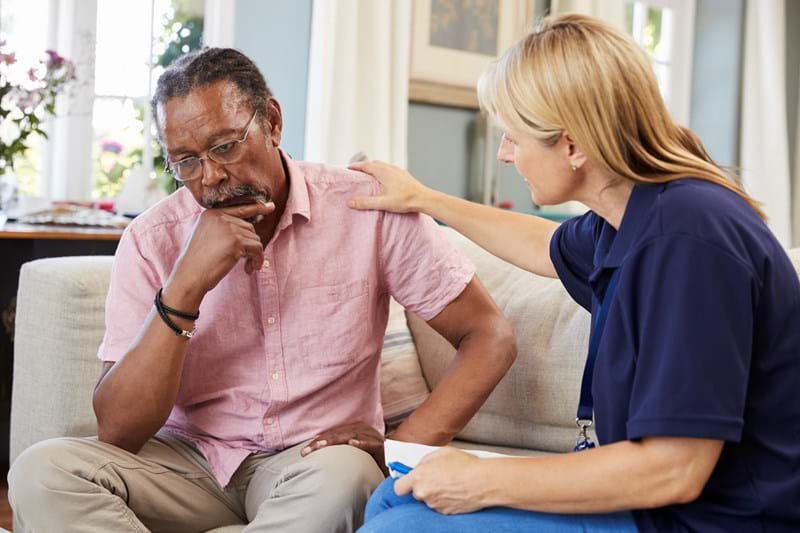 Mental Health and Money Advice urged the Treasury to ensure the Breathing Space scheme from creditors captures everyone experiencing a mental health crisis and offers those at risk of reaching crisis point additional support.
What is the Government's proposed Breathing Space scheme?
The proposed Breathing Space initiative will allow individuals a pause from enforcement action and the opportunity to decide on the most appropriate debt management plan with a debt advice agency.
The Government are also set to introduce the concept of a new, statutory repayment plan, which would allow a debtor to repay their debts without fear of enforcement action.
Breathing Space and mental health
The Breathing Space scheme also includes a proposed alternative access mechanism for people receiving NHS treatment for a mental health crisis, either at a psychiatric in-patient setting or in the community.
This proposal would allow individuals the protection of breathing space when they do not have the ability to engage with a debt adviser around a financial assessment, which is likely to be the case if they are experiencing a mental health crisis.
Mental Health and Money Advice response
Overall we welcome the Government's plans for Breathing Space including the alternative access mechanism. However, we have recommended clarity on the definition of a mental health crisis to ensure it captures everyone affected.
Sarah Murphy - a founding member of the Mental Health and Money Advice service - said:
"We have raised concerns that there will be many individuals who could potentially fall between two stools in terms of the access routes to and the benefits of Breathing Space."
"In our experience, many of the Mental Health and Money Advice clients are not able to engage in a financial assessment with a debt advisor or stick to a plan but they would not fit the 'mental health crisis' definition set out in the Government's consultation either."
"We suggest a middle option that would give people extra protection under the main access route but do not qualify under the alternative access mechanism."
What next
Breathing space is currently in its infancy with no set date for a rollout or finalised proposal. We will update this page when we have more information.
Other Top Tips & Advice
You may find this other advice useful.
Blue Badges available for people suffering from mental illness
People living with mental health conditions will be entitled to Blue Badge parking permits from 2019 following a big overhaul of the disabled parking system.
13/08/2018
Five top tips for managing your spending this Black Friday
Black Friday is a time when seemingly unbelievable offers of products for knock down prices can swamp us. If you're prone to periods of manic spending or use shopping as a way to self-sooth, this period can be really tricky. Find out how we cope with this day here.
22/11/2018
Being a carer can affect your mental health and money
Mental Health and Money Advice support carers who struggle both financially and mentally. We conducted a survey to find out how widespread this issue is and what is causing more carers to be affected by poor mental health and financial strain.
13/02/2019