First published:
30/03/2023
World Bipolar Day
World Bipolar Day is marked every year on March 30th, the birthday of the artist Vincent van Gogh who likely lived with bipolar disorder.
The awareness day seeks to increase people's understanding of bipolar disorder as well as work towards eliminating the stigma that is often associated with the mental health condition.
Here at the Mental Health and Money Advice Service, we receive many referrals from people who live with bipolar disorder and are struggling to manage their finances.
In this article, we explore some of the ways you can manage your finances as well as the support available.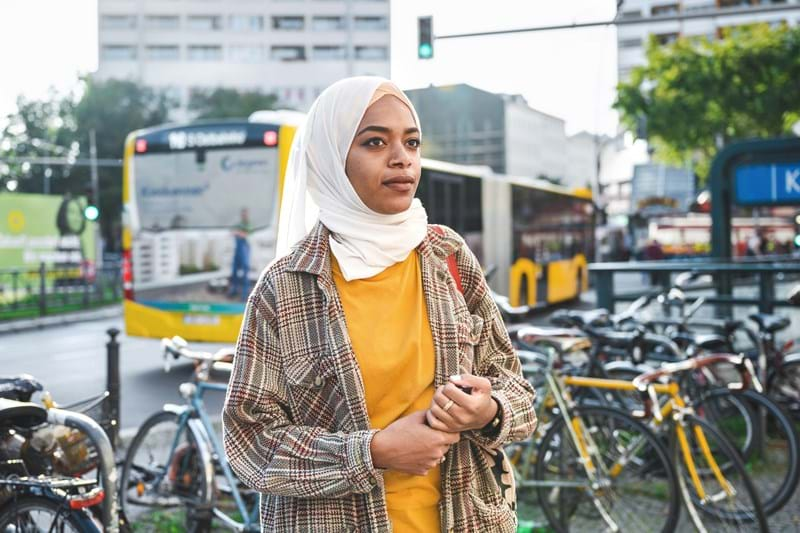 Bipolar disorder is a mental health condition that predominately affects a person's mood.
The condition can range from mild to extreme and episodes of bipolar can last for several weeks.
Bipolar encompasses symptoms of both depression and manic happiness. Many people that have bipolar will experience both extreme moods intermittently.
Some of the main symptoms of bipolar include: 
feelings of depression such as being low with little motivation,
experiencing mania – which are feelings of being overactive and extremely happy.
Managing Bipolar Disorder
Like many mental health conditions, it is important to manage your daily lifestyle to reduce bipolar episodes of mania and depression.
Here are some of the steps you can put in place to help control bipolar disorder:
Maintain Good Sleep Hygiene
Sleep is important for both your physical and mental health. Maintaining a good sleep pattern will help to keep your mental health steady.
Some of the ways that you can improve your sleep hygiene include:
going to bed at the same time each night,
getting up at the same time each morning,
creating a wind-down routine in the evenings such as limiting technology and practising mindfulness.
Enjoy a Well-Balanced Diet
We can all benefit from eating a nutritious diet that is rich in vitamins and minerals. Foods that are rich in Omega-3 fatty acids are known to be particularly beneficial for neuropsychiatric disorders such as bipolar disorder.
According to the University of Harvard, Omega-3 is most effective for the depressed phase rather than the manic phase of the illness.
Foods rich in Omega-3 include:
fish (such as mackerel, salmon, and sardines)
walnuts
cod liver oil
flaxseeds
Exercise
Exercise is a great way to boost mood and promote feel-good endorphins. In relation to bipolar disorder, exercise is an excellent way to boost your mood during a depressive episode and burn off excess energy during an elevated mood.
Identify Triggers
For many people, it is important to identify triggers that may offset an episode of bipolar disorder.
While everyone's triggers will be unique to them, some general factors that may exacerbate a bipolar episode include:
work stress
relationship problems
poor sleep
financial worries
Tips for Managing Your Finances with Bipolar Disorder
While managing money can be a difficult thing for everyone, you may find that it is more challenging to keep on top of your finances while living with a mental health condition like bipolar disorder.
During a manic period, you may be inclined to spend large sums of money that you wouldn't normally spend which can sometimes lead to money problems such as debt.
We have put together a few tips that you can implement in your daily life to help manage your money and prevent periods of excessive spending.
Create a Financial Plan
A great way to start tracking your finances is to create a financial plan. A financial plan will help to give you a general overview of what your finances look like.
By assessing your monthly expenses, you will be able to prioritise payments and have an overview of the money you need to spend on bills.
The Mental Health and Money Advice website has a great free budgeting tool that will help you to plan and manage your money.
Nominate Someone to Oversee Your Finances
You may wish to ask a trusted relative or friend to oversee your finances during periods of manic or depressive episodes so that you do not spend large sums of money. This can involve appointing this person as power of attorney which means they have permission, rights and access over your bank accounts and savings.
Trusting someone with your financial affairs is a serious decision so you should ensure that you carefully select someone that you completely trust.
Separate Priority and Non-Priority Debts
Not all debt is the same therefore it is important to divide your debt up into priority and non-priority debts.
Priority debt is debt that must be paid back or else you could risk losing your home. For example, priority debt includes:
Mortgage
Rent
Gas or electricity
Council tax
Court fines
You should therefore endeavour to focus on paying any priority debts before tackling non-priority debts.
Non-priority debt is debt that will not have as serious consequences as priority debt if you do not pay it.
Examples of non-priority debt include:
Credit card debt
Unsecured loans
Money owed to friends or family
Create an Emergency Plan
It can be a good idea to put an emergency plan in place to mitigate for times when you may be more vulnerable to not being in control of your finances.
Everyone's emergency plan will look different, however, a few steps that you may wish to incorporate could be to document your triggers for impulsive spending, ask your lender to reduce the credit limit on your card and to involve a trusted friend or family member to look after your finances during periods when you are unwell.
Support for Bipolar Disorder and Money Concerns
It is easy to feel alone and isolated when you are struggling with your mental health and finances but there is a vast range of help and advice available.
There are many organisations and charities that can offer you free advice and assistance in relation to both your mental health condition and your finances.
It is important to reach out to a debt advisor as they can help you to investigate each of your individual debts and talk you through the various options available to you.
Mental Health and Money Advice
Here at the Mental Health and Money Advice Service, our advisors can perform benefit checks to ensure that you are not missing out on claiming any welfare benefits that you may be entitled to.
We help people to apply for benefits and appeal negative decisions. We can negotiate with creditors, discuss options for repaying debts, challenge liability and advise on debt solutions. Find out how you can be referred to our advisory service.
Access to our advice line is by referral only via the organisations listed below. 
If you are currently receiving support from Rethink Mental Illness (England), please contact your support worker to establish if you can be referred to our advice service. 
Additionally, there are 3 referral partners who you can contact for support and they can also refer you to our advice service should you meet the eligibility criteria. 
National Debtline: 0808 808 4000
StepChange: 0800 138 1111
Money Helper: 0800 011 3797
Bipolar UK
Bipolar UK is a national charity dedicated to empowering individuals and families affected by bipolar disorder. 
Website: www.bipolaruk.org
eCommunity: www.bipolaruk.org/ecommunity
For further support take a look at the Help & Contacts section of our website. This will give you easy access to other trusted organisations that can offer specific advice related to either mental health or money issues.
Other Top Tips & Advice
You may find this other advice useful.