First published:
04/02/2022
How to manage your mental health and money following the energy price rise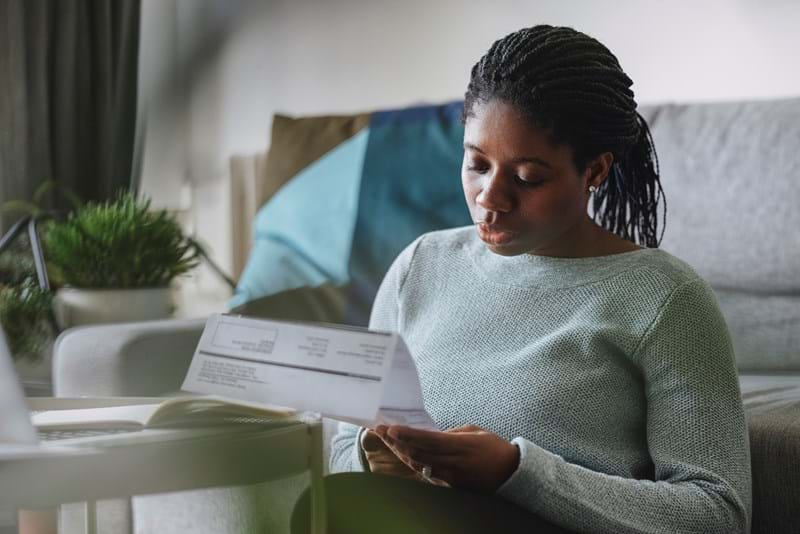 Following the news that households face a record 54% increase in energy bills in 2022, we explain how to manage your mental health and money if you are worried about fuel poverty.
While rising energy prices will affect most households, they are more likely to affect those on the lowest incomes who typically have less flexibility in their spending and are more likely to be in fuel poverty.
The increase in energy prices is expected to impact people living with a mental health condition - as worrying about money, eating unhealthily, and having an improperly heated home are three factors known to negatively affect your mental health.
What is the energy price rise, and how much will it be?
Households will face a record energy bill increase of 54% from April 2022 after the regulator, Ofgem, lifted the cap on default tariffs to £1,971.
This has been done to reflect the massive increase in the energy market prices in 2021.
That does not mean there is a limit to how much your energy bill is. The more gas and electricity that is used, the higher the bill.
Who will be affected by the energy price rise?
People affected by the energy price hike are:
Anyone who is on a standard variable tariff,
Anyone whose fixed deal has come to an end (or is about to)
Anyone who had to move to a new energy supplier because their old one went bankrupt.
What if I use a prepaid meter?
If your energy is paid through a prepayment meter, you will still be affected by the energy price increase. On average, you will have a higher increase of £708 - a yearly cost of £2,017.
Is there any Government help to cover the price rise?
The Government has announced its schedule for issuing the 2023/2024 cost-of-living payments. They consist of:
Spring 2023: First cost of living payment of £301.
Summer 2023: £150 disability payment.
Autumn 2023: Second cost of living payment of £300.
Winter 2023/2024: £300 pensioner payment.
Spring 2024: Third cost of living payment of £299.
All working-age claimants in receipt of means-tested benefits, tax credits and disability benefits will be eligible, as will pensioners entitled to a winter fuel payment. Eligible claimants will not need to claim and will be paid automatically.
You can read more about the announcement on GOV.UK.
What if I can't afford my new energy bill?
Help is available if you can't pay the higher energy bills. Start by contacting your energy supplier and explaining why you can't afford the new energy bill.
This may be the last thing you want to do, but they won't just cut your supply off if you agree to work with them and agree on a payment plan that you can afford. These options can include:
Reviewing your payments or debt repayments.
Reducing your payments or taking a payment break.
Allowing more time to pay.
Priority Services Register
You can ask to be put onto the Priority Services Register if you or someone you know is vulnerable due to poor mental health.
This is a free service. Support varies but can include:
Priority reconnection in the event of power cuts.
Large format or Braille bills.
Advanced notice of service interruptions.
Contact your energy supplier or network operator to get on the register.
You may also be eligible for extra financial help from the government from:
Hardship payments
Welfare Assistance Schemes
Short-Term Benefit Advance
Hardship payments
If you are receiving certain welfare benefits but need urgent financial help to pay your energy bills, you may be able to get a hardship payment from the DWP. Find out more about hardship payments and how to apply.
Welfare Assistance Schemes
Local councils run Welfare Assistance Schemes to help residents in financial difficulty. Visit your local council website to find out what schemes might be available.
Short-Term Benefit Advance
If you are claiming welfare benefits, you can ask for an advance if you have made a claim but need the money sooner - the money will be taken back over 12 weeks.
You should contact the DWP office handling your claim.
Can they cut my energy supply off?
Gas and electricity companies can't cut off your supply unless they have first offered you a range of payment methods to help you pay.
They can only disconnect your supply as a last resort, and they must give you proper notice first.
What to do if the energy price rises affect your mental health
We know that the energy price rise is an uncertain time for people - in addition to the government cuts announced in 2021 - especially if you are experiencing mental health difficulties.
Worrying about money can impact your mental health while living with a mental health condition can make earning and managing money more difficult.
If you think your mental health and money will be affected by the energy price rises, you must take action.
We have listed a few things that can help you manage your money and mental health during this challenging period.
Talk to someone about your worries
It is important to talk to someone if you are worried about how the energy price rise will affect you.
Help is available, and the following services provide free financial advice and/or mental health support.
Rethink Mental Illness – Mental Health Advice & Information Service

Get detailed advice, support, and information on mental illness and mental health conditions.

Mental Health UK – Clic Peer Support

Talking to people who understand how you're feeling can help you manage. Mental Health UK offers a free peer-to-peer support service called 'Clic'.

Turn2Us

Turn2us is a national charity that helps people in financial hardship gain access to welfare benefits, charitable grants and support services.
Download the free Mental Health & Money Toolkit
The free Mental Health and Money Toolkit helps you understand, manage and improve your mental and financial health.
Work out how much money you need every month
You can use your bank account statements to help you do this.
Make a list of expenditure
Make a list of your outgoings on a piece of paper or use a spreadsheet on the computer. Add up all the things you spend money on.
It will help you see how much money goes on electricity, gas, food, clothes, travel, rent etc.
Prioritise your outgoings
Once you have your list, you need to prioritise what to spend money on first. Essential items you should always prioritise are:
Food.
Rent/Mortgage payments.
Energy bills.
Council Tax.
Make a budget
Using your priority list, you can determine how much money you will need every month by making a budget.
Find out how to make a budget or use our free budget calculator tool.
What to do if you are in debt
If you are spending more money than is coming in, it is important not to panic or ignore it. Instead, we would advise you to seek free debt advice.
In the meantime, here are a few things you can do:
What if I don't feel supported by my energy provider?
If you don't feel supported by your energy provider, you can contact Ofgem. Ofgem is the energy regulator for Great Britain and administers the non-domestic Renewable Heat Incentive in Northern Ireland. Ofgem's step-by-step guide helps you through the process of making a complaint about your energy provider, and can be found here.
Other Top Tips & Advice
You may find this other advice useful.