First published:
21/12/2019
Tips for managing your money and mental health in 2022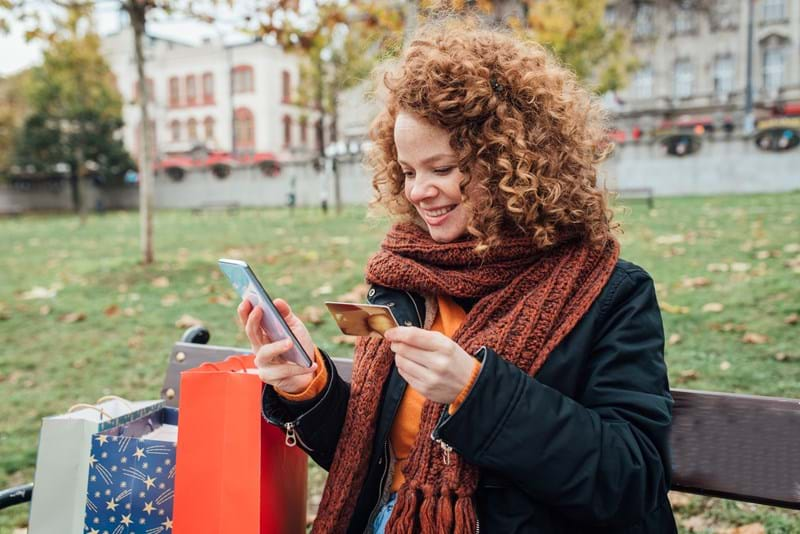 Your financial and mental health are closely connected. If you don't look after your money, it can be hard to manage your mental health and vice-versa.
The coronavirus pandemic has increased many people's financial and mental pressures, so it is very important to look after your mental health and money in 2022.
Christmas and New Year invites us to spend vast sums of money on gifts and food. Still, the new year often leaves us with a financial hangover that many people struggle to recover from.
Having a plan to manage your mental health and money at the start of a new year will help you:
Pay your bills.
Manage your debts.
Begin to save money.
Boost your mental health.
Here are some useful tips to help you manage your mental health and money in 2022.
1. Use our Free Mental Health and Money Toolkit
The Mental Health and Money Toolkit is a resource to help you understand, manage and improve your mental and financial health. You can work through it alone, or you can ask a mental health support or social worker to help you. The toolkit helps you to:
Understand the relationship between money and mental health.
Learn self-help techniques for managing your anxiety and mental health around your money worries.
Take control of your finances.
2. Work out your monthly expenses
Your monthly expenses are all the things you spend money on. Use your bank statements (online or printed) to see how much money you spend every month.
Using your phone, computer, or a pen and paper, sort your expenses into the following columns:
High Priority items and debts
These are the items you must always pay for first, and you will lose something if you don't pay towards it. These include:
Food.
Gas and electricity bills.
Rent or mortgage payments.
Income tax, National Insurance and VAT (if you are paid at work via PAYE, this is done automatically for you).
Council tax.
Hire purchase agreements.
Any loans secured against your home.
TV Licence – Without a licence, you can legally watch:

Netflix.
YouTube.
Amazon Prime.
Disney+.
DVDs/Blurays.
Non-BBC catch-up including ITV Player, Channel 4 on-demand, as long as it's NOT live.
If you watch any live TV, use any BBC catch up service like BBC iPlayer, or watch Sky and +1 channels, you will need a TV Licence, and you can be prosecuted if you don't have one.
Middle Priority items
These are important items but can be paid after high priority items. These include:
Credit cards.
Other loans.
Water bill – by law, you cannot be cut off from your water supply.
Transport costs for work and other essential journeys.
Internet & phone bills.
Essential clothing.
Low Priority items
You should not pay for these items until you have first paid for high and middle priority items. These include:
Gifts for other people.
Leisure, e.g. cinema, theatre, restaurants, trips abroad, going out, shopping, gambling, live events etc.
TV subscriptions, e.g. Netflix, Sky, Amazon etc.
DVDs, Videogames, non-essential clothing, alcohol.
Once you have a complete list of spending, you will see areas you could save money on.
3. Set your budget for the year ahead
Setting a budget is important at any point, but it is essential to have one moving into Christmas and through to 2022.
Online retailers and shops make it too easy to spend money without thinking. Discounts, sales, and offers on items and products we don't need (or even want) can leave us in large amounts of debt.
To start your budget for 2022, read our budget guidelines. You can also use our free budget planner to help you plan for the new year.
Many budgeting apps are available to download for free on your smartphone or tablet. Also, check with your bank or building society as most now offer online budgeting tools.
4. Regularly check your budget and expenses
Your costs can vary from month to month. Unexpected things can crop up, including:
Car repairs.
School uniform.
Broken boiler.
Increase to energy bills, rent or mortgage.
Checking your budget every month will help guide your spending, allow you to see where you can save money and keep you in control of your financial situation. This will help to improve your mental wellbeing.
5. Prioritise debt and apply for a Breathing space if you need it
If you are in any debt, you should always prioritise higher priority debt repayments ahead of lower-priority costs.
If your mental health condition has deteriorated and you struggle to cope with your debt, you can apply for a breathing space.
Breathing space is a free government-backed scheme that allows people time to get debt advice and relieve the stress caused by debt. You can learn more about Breathing Space and how to apply for it here.
There are two breathing space schemes you may be eligible for:
The standard scheme is suitable if you have a mental health condition but are not currently in crisis treatment. If you are currently in crisis treatment, you will enter the mental health crisis breathing space scheme.
6. Try and save for emergencies
It would help to save money every month for an emergency.
Even if you only have a little money left over at the end of the month, you should transfer it directly into a separate account.
This will help you budget for emergencies, and you might be surprised by how quickly little amounts of money add up.
7. Use the Jam-jar method
The Jam-jar method of saving is how it sounds. You divide your money into separate pots for different expenses.
Many banks now offer accounts that allow you to separate your money in this way. You can even label your jam-jars into things like:
Emergency money.
Leisure.
Holiday.
Jam-jar bank accounts allow you to easily switch money to different pots so you can always see what you have available to spend for each pot.
8. Keep track of all your subscriptions
Netflix, Amazon, Disney+, Spotify, Sky, Gym memberships… all of these can add up quickly.
An excellent way to decide whether you still need a subscription is to ask yourself:
How often do I use this?
If you have a subscription you barely use, the New Year is an excellent time to review your subscriptions and cancel any memberships you don't need or want.
If you can't exit a subscription early without incurring a cancellation fee, you can turn off auto-renew and let it expire.
There is a lot of money to be saved by cancelling unnecessary memberships and subscriptions.
Top Tip
A good way to keep track of your subscriptions is to enter the date a subscription renews in your phone or computer calendar.
You can set a reminder of when the subscription renews for the week before.
This will give your brain a little nudge and help you think about whether you need this subscription or not.
9. Use the 'cooling-off' period
You can return any item you purchase within 14 days under the Consumer Contracts Regulations. So always keep the receipts for anything you buy and use this 'cooling-off' period to think about your purchase.
Ask yourself:
Do I need this?
Can I afford this?
Have I stuck to my budget?
Impulse buying can be challenging to manage, but you can use the cooling-off period to relax and think about what you have bought.
10. Know your mental health and money situation
Your mental health and how you manage your money are interlinked. If your mental health is poor, it will make it harder to manage financially.
If you have money problems, it will increase your stress levels and lower your mental health.
Understanding these patterns can help you find solutions that work for you and keep you in control of your financial and mental wellbeing.
Some tips to help you understand your mental health and money situation:
Record a money and mood diary whenever you make a purchase.
Think about what you spend and why you do it.
Think about what money situations make your mental health worse. For example, debt? Opening bills? Confrontation? Bailiffs? TV Licensing visits?.
You can also read our guides on how money worries can affect your mental health and how your mental health condition can affect how you manage your money.
11. Ask for help if you're worried
Worrying about money will impact your mental health, especially if you live with a mental health condition. You should always ask for help if you need support.
Many people and services can help, including:
You are not alone, and there is help available.
Other Top Tips & Advice
You may find this other advice useful.