First published:
21/09/2021
Managing your mental health and money after government cuts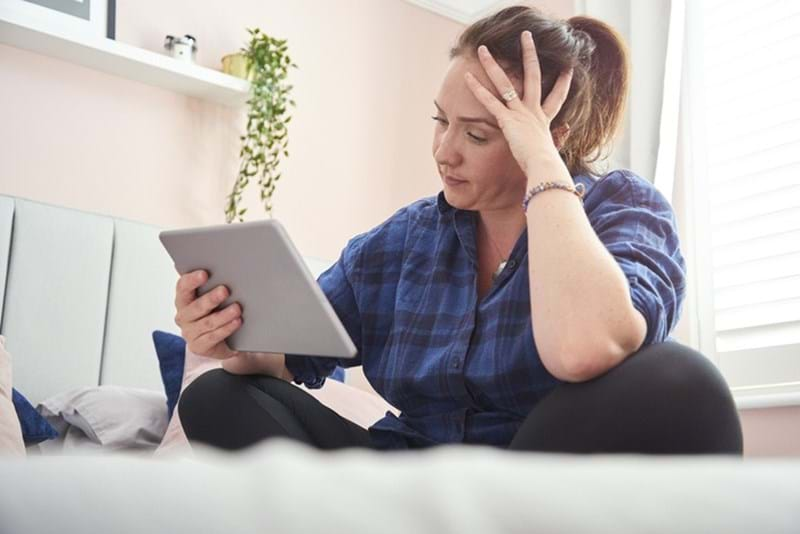 Many people are worried about managing their mental health and money as a combination of welfare cuts and price rises begin in October 2021.
This guide summarises everything you need to know. It provides practical advice and tips on looking after both your mental health and money this winter.
Welfare benefit cuts and price rises from October 2021
The following welfare cuts and price rises in October 2021 have been announced:
Universal Credit will decrease by £20 per week.
Energy prices are expected to rise by 12% to a maximum of £1,277 per year per household for gas and electricity (for standard variable energy tariffs).
The Coronavirus Job Retention Scheme, known as furlough, will stop on 30th September 2021.
Some National Insurance contributions (NI) will increase by 1.25 percentage points from 6th April 2022.
What impact will the cuts and price rises have on me?
We understand people will be worried about the impact of benefit cuts and price rises. So we explain what these changes could mean for you or your family.
Universal Credit (UC) and the end to furlough
The cut to Universal Credit
As of July 2021, 5.9 million people were claiming Universal Credit.
With an estimated 1.3 million people claiming Universal Credit with poor mental health, this £20-per-week cut is expected to impact some people's lives significantly.
The end of the furlough scheme
1.6m people were claiming furlough at the end of July. Although this number has decreased over time, many people could potentially lose their job and navigate a complex benefits system for the first time.
People who have never faced financial hardship could find themselves worrying about money.
After such a long time working from home because of the Covid-19 pandemic, some people may find the return to work or increased hours, affecting their mental health. This Rethink Mental Illness guide on how to manage feelings of anxiety as lockdown eases can help, while Mental Health UK explains how to manage stress as lockdown eases.
Increase in energy prices and the rise in National Insurance
The increase in energy prices and National Insurance contributions announced in 2021 are expected to impact people worrying about money and mental health.
This is especially true as worrying about money, eating unhealthily and having an improperly heated home are three factors that can negatively impact your mental health.
You might be worried about:
How to heat your home during winter.
How to pay for food.
What you can do to manage your mental health and money
If you expect your mental health and money to be affected by one of the benefit cuts or price rises, you must take action immediately.
We have listed several tips to help you understand, manage & improve your mental health and money issues during this challenging period.
1. Talk to someone
This could be a friend, family member or mental health support worker. Help is available, and the following services provide free financial advice and/or mental health support.
Rethink Mental Illness – Mental Health Advice & Information Service

Get detailed advice, support, and information on mental illness and mental health conditions.

Turn2Us


Turn2us is a national charity that helps people in financial hardship gain access to welfare benefits, charitable grants and support services.

Mental Health UK – Clic Peer Support

Talking to people who understand how you're feeling can help you manage. Mental Health UK offers a free peer-to-peer support service called 'Clic'. Clic is an online community designed to support everyone with their mental health.
2. Download the free Mental Health & Money Toolkit
The Mental Health and Money Toolkit is a resource to help you understand, manage and improve your mental and financial health.
You can use it to help guide conversations with your relevant healthcare worker about your mental health and money. You can also take it with you to any money or debt advice appointments you might attend.
3. Work out how much money you need every month
You can use your bank account statements to help you do this.
Make a list of expenditure
Make a list of your outgoings on a piece of paper or use a spreadsheet on the computer. Add up all the things you spend money on.
It will help you see how much money goes on food, clothes, travel, rent etc.
Prioritise your outgoings
Once you have your list, you need to prioritise what to spend money on first. Essential items you should always prioritise are:
Food.
Rent/Mortgage payments.
Energy bills – gas and electricity.
Council Tax.
Make a budget
Using your priority list, you can work out how much money you will need every month. This is called budgeting.
This article will teach you how to make a budget or use our free budget calculator tool.
What to do if you are in debt
If you have more money going out than coming in, it is important not to panic or ignore the situation. Instead, we would advise you to seek free debt advice.
There are many solutions for dealing with debt. Read our free guide on dealing with your debt, and download the free Mental Health and Money Toolkit, or see how you can apply for a breathing space.
4. How to navigate the benefit system
You should apply for all the welfare benefits you are eligible for. Remember, a friend, family member, or support worker can help you.
If you are struggling with your mental health, it is important to ask for help when applying for benefits.
5. What financial help can I get from the government?
In addition to welfare benefits, you may be eligible for extra financial help from the government.
Hardship payments
If you are receiving some welfare benefits but need urgent financial help, you can sometimes get a hardship payment from the DWP. Find out more about hardship payments and how to apply.
Welfare Assistance Schemes
Many councils run Welfare Assistance Schemes to help residents in financial difficulty. Visit your local council website to find out what schemes they have available and how you can apply.
Social Fund Budgeting Loans
The Social Fund is a government scheme to help people on a low-income pay for things like furniture, moving costs, travel, and maternity expenses. It is only available if you get certain benefits, including:
Income Support
Income-based Jobseekers Allowance (JSA)
Income-related Employment Support Allowance (ESA)
Pension Credits (for at least 26 weeks)
Short Term Benefit Advance
You can ask for an advance on your welfare benefit if you have made a claim but need the money sooner. The advance is taken back over 12 weeks.
You should contact the DWP office handling your claim. The contact details will be on any letter you have received from the DWP.
Grants and emergency funds
A grant is money that partly pays for something you need. Grants are often free to access.
Income support grants are available from hundreds of large and small charities as well as the government.
Find out what grants are available and how to apply here.
Household Support Fund to help through Winter 2021-22
If you are worried about money and currently claim benefits, you may be eligible for the new Household Support Fund (HSF), which runs between October 2021 to 31st March 2022.
Find out more about Household Support Fund and how to apply here.
6. I can't pay my rent or mortgage. What should I do?
Contact your landlord or mortgage provider
Get in touch with your landlord or mortgage provider immediately to explain your situation. They might be able to give you a payment holiday or come to another arrangement that helps you.
Housing benefit
Check if you are eligible for Housing Benefit by using this benefits calculator.
Discretionary Housing Payments (DHP)
Discretionary Housing Payments may be available if you receive Housing Benefit or Universal Credit.
Learn more about Housing Benefit and Discretionary Housing Payments here.
7. I can't afford food. What should I do?
Please do not try to save money by cutting back on food. Your mental and physical health will suffer if you don't eat properly. There is food support available, including:
Other ways to save money on food
There are other ways to help you save time, stress and money over food, including:
Making a meal plan for each week.
Making a list of food ingredients before shopping, so you don't overspend.
Batch cooking – cooking enough food to cover meals over several days and freezing until you need them.
Check out Tom Kerridge and Marcus Rashford's 'Full-Time Meals' guide to help you cook simple, affordable, and tasty meals when in a rush.
8. I can't afford to heat my house or pay my energy bill. What should I do?
Priority Services Register
You can get put onto the Priority Services Register if you or someone you know is vulnerable due to poor mental health.
This is a free support service to help if you are vulnerable. Support varies but can include:
Priority reconnection in the event of power cuts.
Large format or Braille bills.
Advanced notice of service interruptions.
You must contact your energy supplier or network operator to get on the register. Find out how to get on the Priority Services Register here.
Warm Home Discount Scheme
The government offers a Warm Home Discount scheme to help you save money on your energy bills. The scheme for winter 2021/22 opens on 18th October. Find out more about the Warm Home Discount Scheme and how to apply.
Ask your supplier for help
Some energy suppliers might be able to help you with your bills by offering:
Reduced payments.
Payment holidays.
Contact your supplier immediately if you are worried about how to pay for your energy bill.
Consider switching energy supplier
You can switch your energy supplier without reason at any time if you rent or own your home.
It would be best if you compare prices by using a switching website like U-Switch or Compare the Market. Before you switch, you will have to send a final meter reading and pay a final bill to your current supplier.
9. What to do if the cuts and price rises affect your mental health
We know this is an uncertain time for people, especially if you are experiencing mental health difficulties, but help is available.
Worrying about money can impact your mental health while living with a mental health condition can make earning and managing money more difficult.
Other Top Tips & Advice
You may find this other advice useful.