First published:
21/03/2023
Budget 2023: How does it affect you?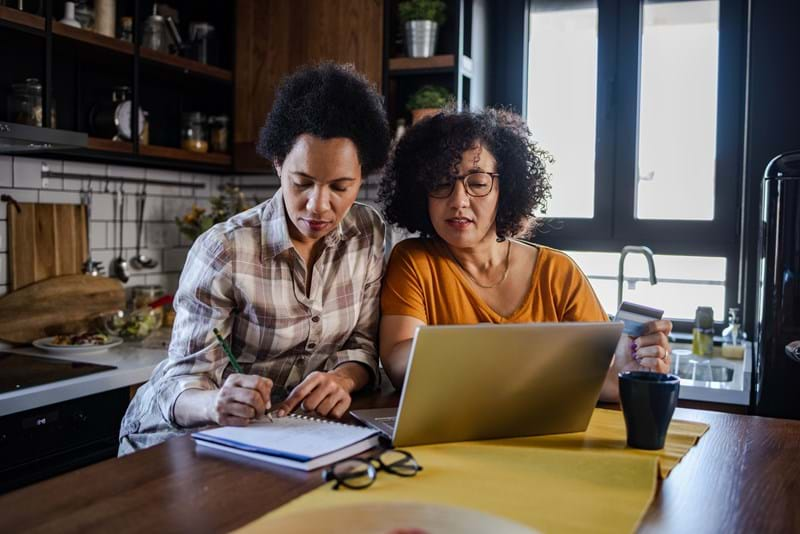 On 15 March 2023, Chancellor Jeremy Hunt delivered his financial update, and the Department for Work and Pensions published a policy paper called 'Transforming Support: The Health and Disability White Paper'. In this blog, we'll talk through some highlights of what the budget (and white paper) might mean for people living with mental illness. 
Energy Price Support
Research has shown that living in a home that is not properly heated can harm your mental health, and that: 
People who have not experienced mental distress in the past are twice as likely to experience severe mental distress if their home is not suitably warm.

 

People who are already on the borderline for experiencing severe mental distress are three times more likely to experience severe mental distress if they cannot properly heat their homes. 

 
There is currently a price guarantee on energy bills, meaning that the average household bills in England should be no more than £2,500 per year. This guarantee has now been extended until the end of June 2023. Whereas this is good news, we are still in a cost-of-living crisis and energy bills remain high. Have a look at our page on managing mental health and money while the cost of fuel bills remains high for more information. 
Some people pay for their energy bills through a pre-payment meter. This is where you add money to the meter before using the gas or electricity, rather than getting a monthly or quarterly bill, or paying through direct debit. 51% of people on pre-payment meters have a health condition or disability. If you are in arrears with your gas or electricity bill, an extra charge can be applied to the meter for you to repay the debt.
Some people prefer pre-payment meters as they can help them budget, particularly if they have a mental illness that means they forget to pay bills. However, pre-payment meters tend to be more expensive. The chancellor has now announced that energy providers can no longer charge more for energy that is supplied through a pre-payment meter. Ofgem Chief Executive James Brearley has also announced that energy suppliers would not be restarting the practice of forced installation of pre-payment meters beyond March 31st, 2023, and will only do so if energy suppliers can show that they are not charging more for energy via pre-payment meters.
Employment
In this budget, the government has pledged to increase funding for Individual Placement Support services (IPS). IPS offers person-centred support, looking at and addressing the barriers that people living with severe mental illness face moving into employment. The support is tailored to their needs and IPS services create a support plan looking at current skills and working with the person around supporting them to find a vocation that has a positive effect on their well-being. Once the person is in work, they still work with the IPS service to support them to stay in work.  
This increase in funding should mean that more people with severe mental illness get access to IPS. You can usually be referred to IPS by a healthcare professional if you are receiving specialist mental health support, for example from a Community Mental Health Team.  
Many people living with mental illness find that when they are in work, they need the support of occupational health. Occupational health services support people with health conditions in work, for example by suggesting adjustments that should be made to working practices to support people with health conditions. 
The government will be supporting more businesses to offer occupational health support to their employees, and it is worthwhile checking if your employer currently offers occupational health assessments and support. You can find out more about occupational health on the ACAS website.  
The government has also said that people will have more rights to work flexibly. This might mean things like: 
Working flexible hours

 

Working part-time

 

Working remotely or on a hybrid basis

 

Taking career breaks

 
Flexible working can have a positive impact on well-being with one survey showing that 39% of people who work flexibly see an improvement in their well-being. 
In addition to these measures, the government also supports plans to offer additional leave to people with caring responsibilities; this may include people caring for people with mental illnesses. 
Benefits
The Work Capability Assessment (WCA) is the way the Department for Work and Pensions (DWP) assesses whether or not you are fit for work, and if you get extra amounts in your Universal Credit or Employment and Support Allowance (ESA) because you are too unwell to work. 
The government plans to abolish the WCA and instead tie the extra amounts you receive to Personal Independence Payment (PIP). In other words, you would need to be in receipt of PIP to get these extra amounts. The plans for this have not been announced in full yet and it will not happen quickly, but it could mean a change of income for people who are not fit for work. 
Alongside this change, the government will be implementing a new Universal Support programme in England and Wales to help people with disabilities such as long-term mental health problems get into and stay in work. We will keep our website updated as more of these plans are announced.
For more money advice, see our tips for managing your mental health and money in 2023.
Other Top Tips & Advice
You may find this other advice useful.
Tips for managing your money and mental health in 2022
Making a plan to manage your money better at the start of the New Year can also help you manage your mental health while helping you save money and pay your bills. These savings can then help you pay off any debt you may have. We outline top tips for managing your money and mental health in 2022.
21/12/2019
Household Support Fund
If you have a mental health condition and claim benefits but are struggling financially, you may be able to access the Household Support Fund (HSF). Find out how.
25/11/2021