First published:
04/05/2020
How banks are helping during the Coronavirus period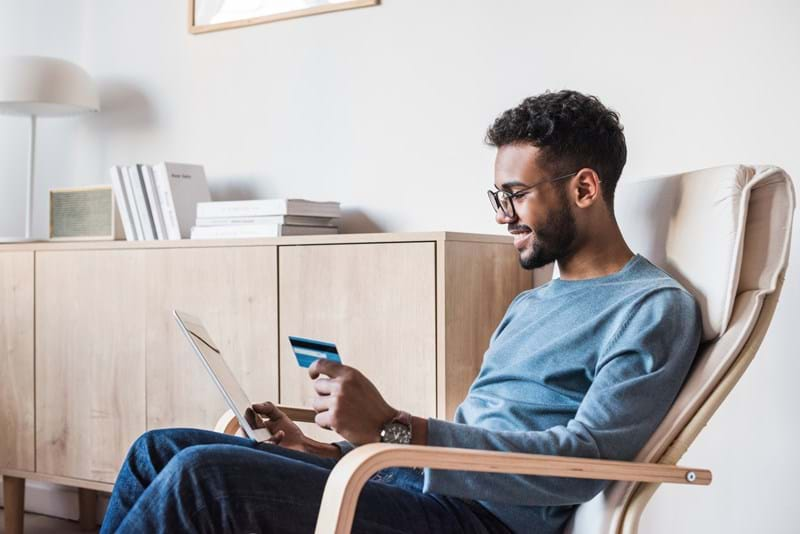 Banks are aware that many of their customers face tough new financial circumstances or can no longer access their cash or accounts in the way they used to. Find out what banks are doing to help you during the Coronavirus period?
What all banks are required to do
There are some measures that the government has asked all banks to do. These include a three-month payment holiday on mortgages, credit cards and loans if requested.
To get a payment break, please contact your bank as soon as possible as it will not happen automatically.
Money Saving Expert details how each bank is offering help for its customers during Coronavirus on mortgages, overdrafts, loans and credit cards.
Asking someone to help manage your bank account
Banks recognise that sometimes you would prefer someone else to help operate your account temporarily.
If you're struggling to manage your account online, Lloyds will allow you to nominate a trusted person to have limited access to your account.
NatWest has introduced a companion card for a trusted friend or relative to make purchases up to £100 or £50 cash withdrawals on your behalf. The card is set up over the phone and sent to the cardholder - It has a separate card number and pin to the account holder.
Starling Bank allows you to apply for a connected card via your app, which you can then give to a trusted helper purchasing essential items for you. You can control the spending on the second card using your app (with a spending limit of £200).
Monzo also allows you to nominate a friend or relative to do online banking for you.
Accessing cash
Banks are trying to remove the anxiety of getting cash and helping those that are unable to leave their homes.
NatWest can organise cash delivered to clients at home at no cost, by their partners Travelex. You can get between £20 to £500 every five days. This is organised over the phone on 0800 051 4176.
Vulnerable Post Office customers who need to shield during the coronavirus pandemic can have cash payments delivered straight to their homes by special delivery. The DWP should contact you if you are eligible.
Making payments easier with less contact
The contactless payment limit has been raised from £30 to £45. This means you can make larger purchases without having to input your pin on keypads that other people use.
Monzo has increased contactless payment limits up to £225 to reduce possible infection transfer on keypads.
Priority when calling
Many of the banks have a dedicated phone number for vulnerable clients and those who are forced to isolate themselves. These often have very short waiting times.
Help with online banking.
Banks are aware that a higher number of customers would prefer to manage accounts online rather than having to go to a branch at this time.
All the main banks provide step-by-step guides for customers to bank online that have not done so before. If you get into difficulty, they are backed up by webchat and telephone support.
Lloyds will be delivering 20,000 tablet devices free to those over 70, considered the most vulnerable, and struggling to get online.
Overdrafts
Banks are aware that if people lose their jobs or are furloughed, their income may no longer match what is going out so they will be making more use of overdrafts.
Banks must give the first £500 of your overdraft interest-free for three months to customers struggling due to Coronavirus.
If your overdraft is less than £500, your bank must give you the whole overdraft interest-free.
Being in any overdraft can generate anxiety. If your account regularly goes in and out of an overdraft, there may be no issue.
You do need to take action if you are always overdrawn. Please look at the debt advice on the MHMA website.
Santander & Nationwide have introduced a temporary reduction in overdraft interest rate above £500 from 39.9% APR to 18.9%.
If this is still a struggle, you can request an overdraft interest holiday on the full overdraft balance. You can apply for this online.
Cheques
Cheques can now be paid in without leaving your home. If you are anxious about going out, you can pay a cheque with online banking from Lloyds, Starling, Monzo, Barclays, Halifax and HSBC. You need to photograph both sides of the cheque with a smartphone using online banking.
Savings
If you're fortunate enough to have fixed-term savings, all the main banks will allow you to make withdrawals without penalty. Please take care of doing this as once savings accounts are closed, the fixed rates previously offered are unlikely to be available for some time. This is because the Bank of England base rate has been cut to a record low of 0.1%.
Other Top Tips & Advice
You may find this other advice useful.