First published:
23/01/2023
Which Cost-of-Living Payments Have Been Announced for 2023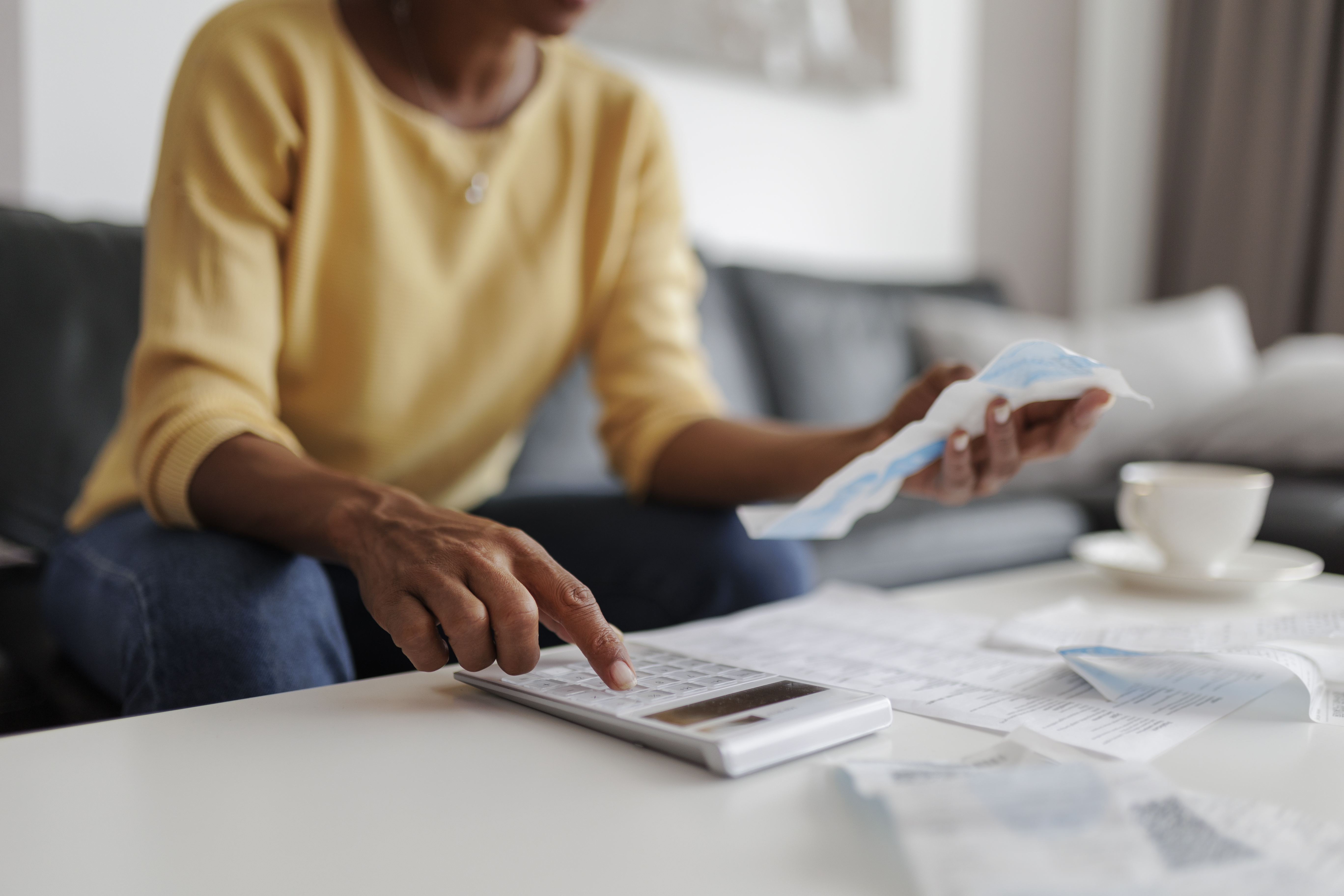 2022 was a challenging year for many of us due to the cost-of-living crisis. As 2023 gets underway, just like millions of other families across the nation, you may be feeling low and worrying about how you will manage your finances during the ongoing crisis. However, help is available. 
At Mental Health and Money Advice, we recognise that financial difficulty can have a negative effect on your mental health and can be an isolating experience. 
In this article, we shall discuss the newly announced cost-of-living grants for 2023 that you may be entitled to and what support is available for your mental health and finances.  
Background
In May 2022, then-Chancellor of the Exchequer Rishi Sunak introduced a £15 billion package of support grants to assist low-income families across Britain struggling with the cost-of-living crisis. 
During his Autumn Statement in 2022, the newly appointed Chancellor Jeremy Hunt announced that an extended package of cost-of-living support would be available from Spring 2023. 
On January 3, 2023, the Department of Work and Pensions revealed more information about this renewed bundle of cost-of-living support payments for the period of 2023-2024.  
The package means that millions of low-income households will receive up to £1,350 during the period of 2023/24 to assist with increased daily living costs. 
What is the cost-of-living crisis?
The cost-of-living crisis started at the latter end of 2021 as inflation soared while wages remained stagnant.  
However, it was in February 2022 that the cost-of-living crisis took a firm grip and started to affect households across the nation as energy prices skyrocketed following Russia's invasion of Ukraine.
Other factors that have contributed to the cost-of-living crisis include:
Rising energy bills

 

The increasing cost of council tax

High national insurance contributions

 

The rising cost of fuel 

 

Soaring food prices
On May 26, 2022, the Chancellor of the Exchequer announced to Parliament a larger cost-of-living support package totalling £15 billion to support families most hit by the cost-of-living crisis.
Throughout the duration of 2022, cost-of-living support payments were paid to over eight million people. 
What has influenced this extended package of cost-of-living support?
Throughout 2022 the cost-of-living crisis intensified. Russia's invasion of Ukraine and the financial cost of the pandemic are two factors which have both greatly contributed to soaring fuel costs and increased food prices.  
As the cost-of-living crisis is continued to be felt by millions of families across the country, the government is extending a further package of cost-of-living support payments to low-income households during 2023.  
However, despite the cap on the unit price of energy for households rising to £3,000 a year in April 2023, the government will not be continuing its universal £400 energy discount during winter 2023/24.  
What cost-of-living crisis support is available for 2023?
Cost-of-living payment 2023-24
Millions of low-income families are set to receive a new package of cost-of-living support starting in Spring 2023. 
A £900 cost-of-living payment paid in three instalments throughout 2023 is available to households on means-tested benefits, including: 
To be eligible for the first cost-of-living payment you must have been receiving benefits or tax credits for the assessment period between January 26th and February 25th.
The government has provided information on the dates claimants can expect to receive the first payment and the time of year claimants can expect to receive both the second and third payments.
The first payment of £301 will be paid between April 25th, 2023, and May 17th, 2023 for those on DWP benefits. However, if you are on tax credits or other low-income benefits the £301 will be paid between the 2nd and 9th of May, 2023.
The second payment of £300 will be paid in the autumn and the third and final payment of £299 in the Spring of 2024.
The three payments have been designed to be spread over the course of a full year to provide a steady stream of financial support.
Each of the payments will be paid directly into claimants' bank accounts so there is no need to apply.
Disability cost-of-living payment 2023
A further cost-of-living payment of £150 in 2023 is being made available to over six million disabled people receiving non-means-tested disability benefits.  
This payment is applicable for those in receipt of one of the following disability benefits: 
The £150 cost-of-living payment is expected to be paid during the summer of 2023.
Like the previous disability cost-of-living grant, the 2023 payment has been designed so it will not affect any existing benefits that you already claim and will be paid automatically if you qualify for it.
Pensioner cost-of-living payment 2023
In 2023, the British Government is giving more than eight million pensioners who are in receipt of the Winter Fuel Payment a cost-of-living payment between £150 and £300.
This additional payment will be paid with your normal payment from November 2023.
The amount of Winter Fuel Payment and Pensioner Cost-of-Living Payment that you will receive will depend on your circumstances during the qualifying dates and when you were born.
You will receive a letter in October or November telling you how much you can expect to receive.
The effects of the cost-of-living crisis on mental health
As a result of the tough financial climate and with money worries at the forefront of everyone's minds, many of us are feeling the effects on our mental health.
A survey conducted by the Office for National Statistics found that in autumn 2022, 1 in 6 adults aged 16 years and over reported moderate to severe depressive symptoms.
It is important to realise that it is normal for money concerns to influence your mood. However, there are many ways that you can help to improve your mood during the cost-of-living crisis. 
Check our article on how the cost of living crisis might affect your mental health for guided advice. 
Support for your money and mental health
We understand that you may be worried about the effect the cost-of-living crisis will have on both your finances and mental health.  
Here is a list of resources and services that can help: 
Mental Health and Money Advice Service
If you or anyone you know is struggling during the cost-of-living crisis, you can consult the following resources from our Mental Health and Money Advice Service for support:
Turn2Us
Turn2Us is a charity that offers support to people experiencing financial hardship with many reaching out to the service during the cost-of-living crisis.
The charity provides information on the different options that are available for individual living circumstances and is an excellent resource for finding available grants.  
Mental Health and Money Toolkit
You can download the free mental health and money toolkit which is an excellent way to help you manage your mental and financial health.  
Budget Planner
You can access this free budget planner which will help you to manage your finances and prioritise bills.
Other Top Tips & Advice
You may find this other advice useful.