First published:
31/10/2019
FCA announces new rules on 'buy now pay later' products and overdrafts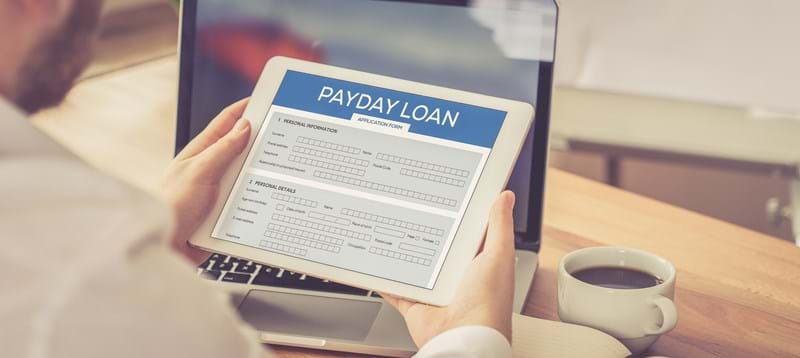 The Financial Conduct Authority (FCA) has announced new regulations on Buy Now Pay Later products and Overdrafts. Sarah-Jayne Whitson - Mental Health and Money Advice service manager - explains the new rules and considers if we are moving towards a lending society of affordable credit?
A decade of uncertainty that transformed debt
Over the last decade, a prolonged squeeze on wages, rising costs of living, uncertainty in the job market and significant reform of the welfare state has led to a dramatic transformation to the landscape of debt.
Before the credit crash, a typical debtor struggled with credit cards, personal loans and mortgage arrears. In today's market, debtors are struggling with everyday household bills, and many in low-income households are stuck in expensive private rental properties struggling to live with their deficit budgets.
Including the Mental Health and Money Advice Service, many debt charities are worried about vulnerable clients who rely on credit to service essential living costs.
If the credit on offer was affordable and fair, debt charities might be able to assist these households in managing their debt.
Unfortunately, those from the lowest end of the income spectrum and the most vulnerable in society have limited choice when it comes to credit.
After the crash, there was a spike in smaller credit markets offering high-cost short-term lending including, payday loans, home collected credit and rent to own lending.
This form of credit was utilised mainly by the most financially stretched families as access to affordable credit was barred to them due to increased affordability checks.
To redress this imbalance, it has fallen to the Financial Conduct Authority (FCA) to regulate this market and bring about fairness in lending for consumers.
The FCA vs payday loans
The FCA started its battle against high-cost lenders by introducing a cap on payday loans in 2015. Over the last four years, estimations suggest it has saved 760,000 borrowers £150 million a year in fees, with over £300 million repaid following a crack-down on unaffordable lending decisions (Financial Conduct Authority, Feedback statement on the high-cost credit market, July 2017).
A major survey in 2017 (Financial Conduct Authority, High-Cost Credit: What Next? Statement, May 2018) on the financial lives of UK adults meant the FCA shifted its focus to overdrafts, rent-to-own, home-collected credit and the Buy Now Pay Later products.
The FCA understood that the cost of credit matters and provides a socially valuable function for people. However, there are a growing number of vulnerable consumers where lending is likely to be inappropriate and unaffordable.
Therefore, the FCA must ensure that unusual poor lending behaviours are subject to scrutiny and redress.
In May 2018, the FCA announced a consultation on these high-costs sectors to scrutinise their practices and introduce regulation to drive up standards across the industry (Financial Conduct Authority, High-Cost Credit: What Next? Statement, May 2018).
FCA announces new rules for the Buy Now Pay Later market
In June 2019, the FCA announced it would introduce new regulations on the Buy Now Pay Later market which covers catalogue credit, store cards and retailers who offer finance at the point of sale.
These offers usually have a promotional period, typically up to 12 months where consumers don't have to make any payments and are interest-free. In the past, consumers had to repay their outstanding balance, or they would incur interest charged from the date of purchase.
The FCA reforms include:
Banning companies from charging backdated interest on money which has been repaid by the consumer during the offer period.
They must provide better information to consumers on these offers to ensure it is more balanced in reflecting the risks as well as the benefits of the product.
They must remind consumers when their offer period is about to end to encourage consumers to repay the credit before they incur interest.
While it may not seem like a significant change in these products; these interventions should make a real difference to consumers by allowing them to make informed decisions.
By stopping firms from charging backdated interest on sums already repaid are estimated to save consumers approximately £40-60 million a year, and proof that the FCA will intervene where there is a potential harm to consumers.
The rules on disclosure measures are due to come into force on 12th September 2019, and the regulations relating to backdated interest will come into play by 12th November 2019.
FCA tackle unauthorised overdrafts
Another area which has been subject to heavy scrutiny by the FCA is overdrafts, in particularly unauthorised overdrafts.
The current overdraft market shows that 80% of people cannot correctly choose the most affordable overdraft deal - leading to many facing high fees, especially for unarranged overdraft fee-payers who regularly pay more than the equivalent rate of interest of 10% per day.
The FCA found that 14% of consumers typically use their overdraft every month and pay 69% of all overdraft fees (Financial Conduct Authority, Overdraft Media post, June 2019).
The FCA discovered that in 2016 more than 50% of companies' unarranged overdraft fees came from just 1.5% of its customers.
Again, vulnerable people in deprived areas are more likely to be affected and incur these fees. For some, unarranged overdraft fees can be more than ten times as high as fees for payday loans.
In a bid to lower costs for consumers, the FCA is introducing new rules which should simplify pricing for all overdrafts (Financial Conduct Authority, High-cost Credit Review: Overdrafts Policy Statement, June 2019).
These changes ensure:
Unarranged overdraft fees can't be more expensive than arranged overdrafts.
There will no longer be complex charging structures as fixed fees for borrowing will be banned (except for "refused payment fees") and will be extended to include overdraft facility fees for arranged overdrafts up to £10,000.
Refused payment fees must reasonably reflect the cost of refusing payments.
Lenders are required to charge a single annual rate with no fixed daily or monthly charge and must advertise overdraft prices in a standard way. This includes promoting the representative APR to allow consumers to compare the cost of borrowing against other products and make informed choices.
Firms are required to implement a strategy on repeated use, so they can identify customers who are under financial strain or financial difficulty.
Overall, while the rules on competition and repeated use remedies are set to come into force by December 2019, the new pricing structure is not due to go into effect until April 2020.
These FCA reforms are aiming to even the playing field of High-Cost credit, and further changes should be announced covering the rent-to-own market and home-collected lending.
Until the implementation of the rules, it is hard to say whether we are moving towards a more affordable credit landscape. However, it does feel we are stepping in the right direction to a fairer financial society for all, including those most affected.
Along with the FCA, the Mental Health and Money Advice Service will be keeping a close eye on firms to ensure they are doing their utmost for consumers in obtaining fair and affordable credit.
Other Top Tips & Advice
You may find this other advice useful.