Learn more about the links between mental health and money
We have similar topics which may be useful to you on this website.
Stories of experience:
Here are some real life stories that may be useful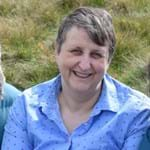 Alma's story
I ran up £30,000 in debt before I was diagnosed with a personality disorder. I used a commercial debt company that were useless but I've turned the corner now.