Support Groups
Here are a number of Mental Health Charities who will be able to offer further help and advice with regard to support groups and online forums in your area. Your GP should also be able to point in the direction of local support groups.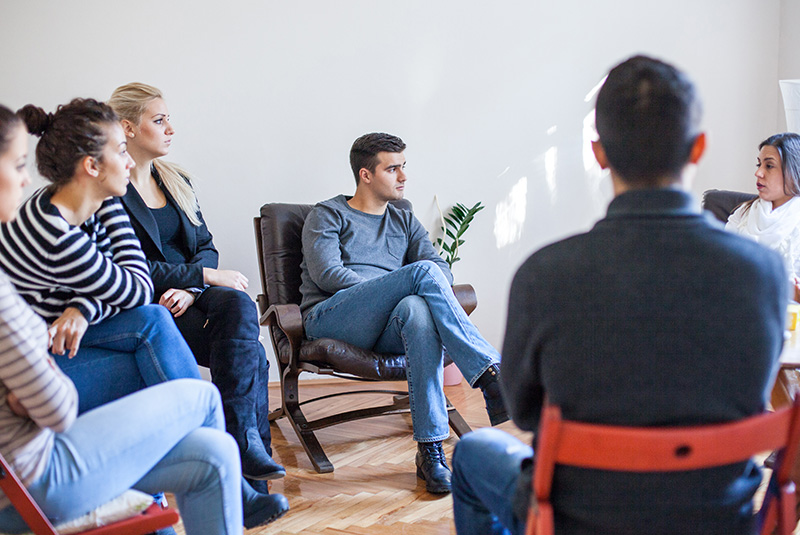 Your GP should also be able to point in the direction of local support groups.
You could try some of the support groups listed below:
Chasing the Stigma - The Hub of Hope
The Hub of Hope is a mental health database bringing local and national mental health services together in one place for the first time. It can be downloaded as an App or used online.
AWARE
Aware is the only mental health charity in Northern Ireland working exclusively for people with depression and bipolar disorder.
Londonderry/Derry office
Tel: 028 7126 0602
Belfast office
Tel: 028 9032 1734
Information line
Tel: 08451 202 961
Email: help@aware-ni.org
AWARE has support groups in Carrickfergus, Coleraine, Cookstown and Magherafelt. To find out the date of these groups and more about how AWARE can help, please call the information line or visit www.aware-ni.org.
Alzheimer's Society
Alzheimer's Society provides support to people with alzheimers disease and dementia and also their carers.
Tel: 028 9446 1717
CRUSE Bereavement Care 
Cruse Bereavement Care is a national charity that provides a support service for bereaved people including children and young people, as well as adults.
Tel: 028 2766 6686
CRUSE Young persons helpline: 0808 808 1677
Eating Disorders Association
Eating Disorders Association provides support for people with eating disorders and their families. A drop in centre and support groups are available.
Tel: 028 9023 5959
Nexus NI
Nexus NI provide advice and confidential counselling for those who have been sexually abused.
Tel: 028 7126 0566
Belfast Tel: 028 9032 6803
NIAMH
(Northern Ireland Association for Mental Health) provides support to those with mental health needs living in the community.
NIAMH is made up of three parts: Beacon, Carecall and Inspire.
Beacon provides supported housing, day support and advocacy services.
Carecall provides therapeutic support through employee assistance programmes, and specialist therapeutic services delivered in a wide variety of contexts.
Inspire provides support for people with learning disabilities in four residential locations - Armagh, Antrim, Lisburn and Omagh.
For more information contact:
Ballymena - 028 2564 2383
Cookstown - 028 8676 6619
Magherafelt - 028 7963 2984
Praxis Care Group
Praxis Care Group is a voluntary organisation and a major provider of services for individuals with learning disabilities, mental health problems and acquired brain injury. It also acts as the Northern Ireland Agoraphobia and Anxiety Society and offers a telephone service.
Tel: 028 9023 4555
Relate
Relate offers relationship help including counselling, sex therapy, workshops and mediation.
Tel: 028 9032 3454
MindWise
Mindwise is a national charity that provides a service to those affected by severe mental illness.
Tel: 028 9040 2323 (Head office)
You can get more information on different services from their website.
Samaritans
Samaritans provide emotional support for those who are in a crisis and/or in danger of taking their own lives.
Helpline Tel: 116 123
Ballymena Branch Tel: 028 2565 0000
Causeway Branch Tel: 028 7032 0000
Women's Aid
Women's Aid provides support and advice for women who have suffered or are suffering from domestic violence.
Tel: 028 2563 2136
24 hour helpline Tel: 0808 802 1414