First published:
05/02/2019
Mental health and financial services podcast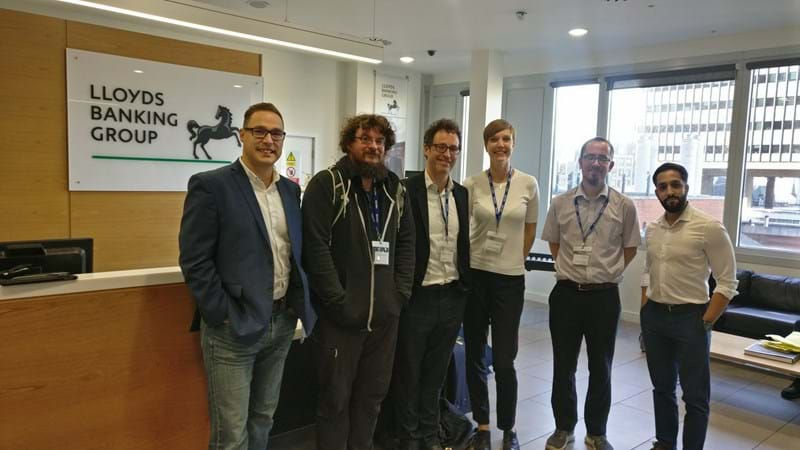 Week three of the Money Advice Trust's Vulnerability Matters podcast focussed on mental health and financial services. Find out what Sarah Murphy, a founding member of the Mental Health and Money Advice service, had to say.
Mental health and financial services are intertwined
The link between Mental health and money can often be closely intertwined. One in four people are affected by a mental health condition, and, of these close to four million will struggle financially.
In addition, a further four million people are at risk of developing a mental illness as a direct result of their financial situation.
Back in 2004 professor Elaine Kempson conducted an independent review of the banking code.
She recommended that banks and building societies should act on the most appropriate ways to assist people who had been diagnosed with mental health problems which could impair their ability to handle money.
The financial services sector has taken steps in recent years to improve the ways in which firms understand and address the needs of customers living with a mental health problem, including providing relevant support and help.
What does the podcast discuss?
This Money Advice Trust's Vulnerability Matters podcast asks two questions:
What progress has practically been made on the issue of mental health within financial services?
What role should firms play in both identifying and responding to the needs of customers with mental health problems?
The Money Advice Trust's Vulnerability Lead Chris Fitch is joined by:
Martin King, Head of Customer Vulnerability at Lloyds Banking Group
Sarah Murphy, Associate Director of Advice at Rethink Mental Illness
Dan Holloway, writer, a mental health commentator, a previous World Intelligence Champion
Dr Thomas Richardson, Principal Clinical Psychologist at Solent NHS Foundation Trust, as well as a long-time researcher on financial difficulty and mental health
You can listen to other Money Advice Trust's Vulnerability podcasts here.
Other Top Tips & Advice
You may find this other advice useful.
Five tips for managing your money and mental health on Black Friday
Black Friday sees retailers offer daily deals, trying to persuade consumers to pick up a bargain. Unfortunately, people searching for a great deal can quickly spend more than they had planned, leaving them in debt and impacting their long term mental health and finances. Read our five Black Friday tips to help manage your mental health and money.
25/11/2019
Mental health and money advice for COVID-19 outbreak
Find out how to look after your money and mental health during the COVID-19 outbreak, providing you with valuable support during this difficult time.
23/03/2020
Being a carer can affect your mental health and money
Mental Health and Money Advice support carers who struggle both financially and mentally. We conducted a survey to find out how widespread this issue is and what is causing more carers to be affected by poor mental health and financial strain.
13/02/2019