First published:
25/11/2019
Five tips for managing your money and mental health on Black Friday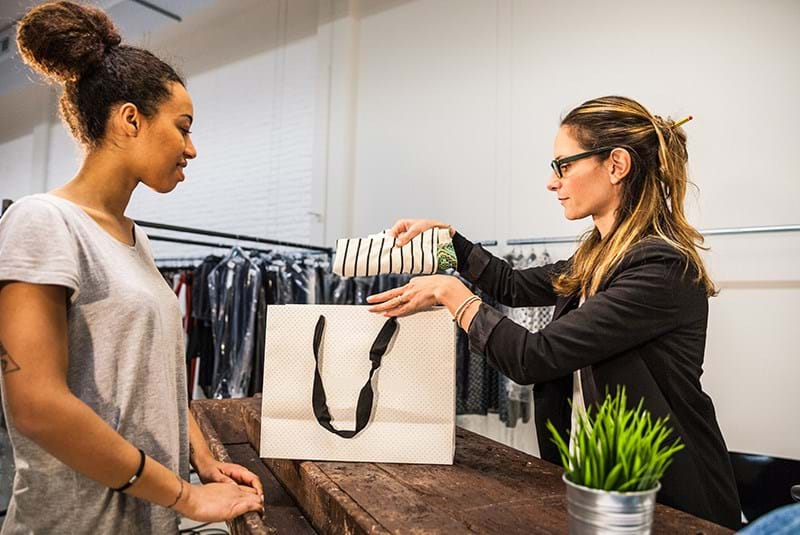 Black Friday sees retailers offer daily deals, trying to persuade consumers to pick up a bargain.
Unfortunately, people searching for a great deal can quickly spend more than they had planned, leaving them in debt and impacting their long term mental health and finances.
The Mental Health and Money Advice service outline five Black Friday tips to help manage your mental health and money.
1: Set a budget and stick to it
You can easily overspend on Black Friday if you don't set a budget for how much you can afford to spend.
If you're shopping Black Friday deals in person, take cash with you and leave credit cards at home - that way once you have spent your budget you won't be tempted to spend on your credit card.
If you're shopping online, remember your budget and stick to it. If you reach your budget limit, log off. This will make it easier to avoid impulse purchases you can't afford.
It's important to remember that just because something is cheaper than usual, it doesn't mean you can afford it.
You can use our budget planner to make a budget for Black Friday, so you know exactly how much you can afford to spend.
2: Write a list of what you want
If you are using Black Friday deals for Christmas presents, Birthdays or personal gifts you should always make a list of what you want to buy.
A Black Friday shopping list will allow you to know what you are searching for, and reduce your likelihood to buy items you don't need just because they are on offer.
You can also estimate how much each item will cost; this will help you set your Black Friday budget.
Once you have bought the items on your list within your budget, you should finish your Black Friday shopping and focus on something else.
3: Compare Black Friday prices
Once you have made a list you should research which online shops have the best deal for the price and quality.
Comparison websites are an excellent way to make sure you get the best Black Friday deal. You should always compare the same product and consider delivery charges if ordering online.
4: Keep the receipts & know your consumer rights
If you have purchased an item on Black Friday, you should always keep the receipts - and if you have bought clothes, keep the tags attached.
Then have a moment to consider what you have bought, and ask yourself the following questions:
Can I afford this?
Have I stuck to my budget?
Do I need this?
This moment of reflection can give you the breathing space you require to answer these questions without the hustle and bustle of the Black Friday deals.
Under the Consumer Contracts Regulations, you have the right to return any purchase up to 14 days from the day you received your goods.
5: Seek help if you're concerned about your mental health and money
The media spotlight surrounding Black Friday can make it appear as though there are unmissable deals to be had, but it's never worth putting yourself through unnecessary worry and in debt.
If you're concerned about your money and mental health situation, you should contact Rethink Mental Illness who offer mental health support, or one of the many debt charities for further money advice.
Other Top Tips & Advice
You may find this other advice useful.
FCA announces new rules on 'buy now pay later' products and overdrafts
The Financial Conduct Authority (FCA) has announced new regulations on Buy Now Pay Later products and Overdrafts. Sarah-Jayne Whitson explains the new rules and considers if we are moving towards a lending society of affordable credit?
31/10/2019
What the 2018 PIP ruling means for those living with mental health issues
A High Court ruling found that the Personal Independence Payments (PIP) policy had discriminated against people with mental health conditions. We explain what the changes could mean for you.
24/04/2018
Five top tips for managing your spending this Black Friday
Black Friday is a time when seemingly unbelievable offers of products for knock down prices can swamp us. If you're prone to periods of manic spending or use shopping as a way to self-sooth, this period can be really tricky. Find out how we cope with this day here.
22/11/2018